Ncell Axiata Limited (Ncell), one of the internationally recognized companies in Nepal, to win World Communication Awards 2021 and Global Business Outlook (GBO) Awards 2021 is hiring.

The first private mobile service provider in Nepal, Ncell has been working relentlessly to provide best-in-class mobile network services connecting every Nepali.
"We believe that having the right talent in the right roles enables execution, improves our customer's experience, and delivers breakthrough results. This is what makes us a winning team."
- Ncell
Ncell is a performance-oriented organization that provides ample opportunities, challenges that help you grow and fulfillment in terms of belongingness, ownership, and rewards in all aspects.
The organization believes in empowering talents through leadership programs and is committed to helping people learn, develop and enhance their functional skills, leadership abilities & personal effectiveness.
Applicants are expected to have the highest ethical standards, strong leadership skills, excellent judgment, a sense of personal initiative, and problem-solving abilities.
Ncell offers a competitive package that is designed to make you feel an integral part of the team and directly involved in the company's success.
To view the detailed job description click on the job title you want to apply for.
The main purpose of this role is to drive corporate development plans aligning organizational KPIs with internal processes, products & customer services. The main responsibility of the Strategy Director is to lead the development of the strategic plan/framework for the organization, and the detailed current year operating plan, while adhering to the direction set by the CEO and Board of Directors.
The talent will be responsible for identifying strategic priorities and managing overall strategies and co-ordinate with Ncell Management Team and Shareholders/BOD to find the opportunities and challenges for business growth and improvements.
Develop the mechanisms to measure & track the company's key functional performance:
The strategy director will have to design and set the KPI and Dashboard to measure the performance of the organization and senior management to drive the Short and Long term plan. Develop measurement practices/techniques in line with Business requirements and ensure appropriate metrics are in place to measure performance and progress towards strategic goals.
Oversee Enterprise Program Management:
The talent will have to guide and assist project managers in managing key ongoing large cross-functional projects of the organization and implementing the programs. Review all reports and updates generated by EPMO before circulating to others and resolve critical issues need basis.
Additional to these responsibilities, the Strategy Director will need to evaluate merger and acquisition opportunities, plan and oversee post-merger activities. Lead the development and implementation of key strategic frameworks and engage with Group and other OpCo experts.
Apart from Strategy Director which requires an experienced talent with 15 years of experience. Ncell is also recruiting Unit Head and Assistant Specialist which are mid-level and entry-level positions.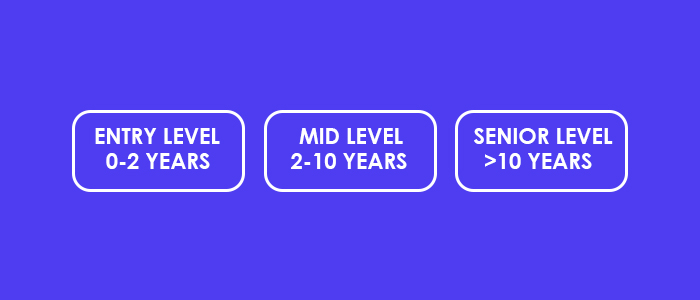 To view the detailed job description of Unit Head and to apply for the position click here or on the job title below.
The main purpose of this role is to manage the smooth functioning of frontline, sales, and channel partners with high priority. Manage and run 24/7 support to channel partners. Also, make sure on quality aspects on retailers both sales & service. Maintain strict control and monitor the overall performance of the data entry. Plan, organize, delegate, and follow up work and duties and more.
Furthermore, the talent will have to work with key cross-functional units, maintain a high level of end-customer experience amongst the Ncell retailer channels to drive Ncell brand advocacy from them and also drive operational efficacy out of cross-function collaboration.
To learn more about the job description of Assistant Specialist and apply for the position click here or on the job title below.
The Assistant specialist will need to have a good understanding of customer experience. The main responsibilities include measuring the customer experience (CX) across touchpoints via daily Transactional Net Promotional Score (NPS) surveys, managing projects for ensuring better CX and delighting customers such as 3G to 4G project, etc. Plan yearly roadmap for customer experience management & improvement activities, identify gaps in the customer experience journey, and collaborate with different cross-functional teams.
Besides its attractive salary, Ncell offers International Working Environment, Performance Management Process, Internal Opportunities, Ncell Academy, Trainings, Work-Life Balance, Flexible Working Practices, Competitive Compensation, Festive Bonus, Provident Fund, Incentives, Leave Travel Allowance, Medical Insurance, Gratuity, Communication Facilities, etc.