Banking jobs are considered to be one of the most sought out career paths in Nepal. Our society ties banking careers with pride and prestige as there is a wide range of opportunities and earning possibilities.

Working in banks provides interesting benefits, learning opportunities and new sets of challenges. Though there is no set of rules that says bankers will have a particular set of work. Since banking is a service industry, candidates that are interested in applying for the job must be interested in dealing with people to an extent.
There are several lucrative jobs in Banking that present high salaries and job security but preparing for a career in banking usually means cracking the bank exam which is possible only when you are shortlisted after applying for the position. In the recruitment process, shortlisting comes after gathering the interested candidate's information and before interviewing and further evaluation.
When it comes to shortlisting it takes a few minutes for a recruiter to go through and scan the important details to decide whether the candidate meets the criteria or not. This means that the information filled must be easy to read and contain evidence that identifies you as a competent candidate. Here are some things you must consider to get shortlisted in any bank recruitment process.
Meet the criteria
The first thing that is taken into consideration while applying for bank jobs is the eligibility criteria. Essential criteria must be met by the candidates to be considered for the role. There is a range of criteria like personality traits, education, gender, skills, and knowledge that recruiters look for. Similarly, for banking recruitment, there are some essential criteria that if cannot be met will cause rejection of the application. All of these criteria would be mentioned clearly in the job description and candidates are suggested to go through the essential criteria before applying.
Education
While no educational background is inferior and anyone with a graduate degree can apply. Graduates with knowledge about Business/ Finance/ Management/ Accountancy are mostly preferred as they have in-depth knowledge of financial services. In some positions like Management Trainee master's degree is required and candidates who apply for the position without a postgraduate degree will not be shortlisted. Depending on the position and job description some banking institutes accept education till +2 as well.
Marks Obtained
One of the most important criteria recruiters look for right after a graduate degree in any discipline is a good grade. A minimum allocated percentage or CGPA is required for further consideration in recruitment. Every bank has this requirement and to get shortlisted the candidate must have scored the assigned minimal marks.
Age
Age being a prerequisite for applying, talents must not miss out on this important detail. The age limit differs for every position and bank institute. However, the standard age that banks look for is the age between 18-30.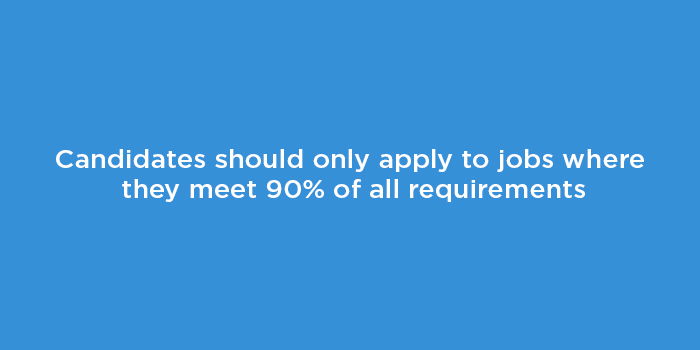 Take your time
There are plenty of documents that need to be updated and multiple questions that need to be answered while applying for the banking job position. Even a slight error while answering or uploading the document may lead to disqualification. Therefore, it is important to take your time to read the instructions and fill in the answers accordingly. In the haste of applying for the vacancy, any mismatch of the information becomes invalid.

Follow the format
All the documents asked during the procedure must be uploaded in their respective section. The document size must be less than 2MB and is preferred in pdf format. If due to some reason the file could not be converted into pdf, important details like the obtained marks must be clearly visible.
Address the must-have
Your application may be discarded if you do not meet the list of 'must-haves. For instance, if the procedure asks you to attach something important like citizenship, transcripts of your education so far (SLC, +2, Bachelors, and Masters), do not forget to scan and upload both sides of the document. If the candidate has obtained a degree from a foreign university, an equivalence letter is mandatory. Read the description carefully and figure out what necessary documents are needed. Ensure all the requirements you meet are addressed so that the recruiters see your competence for the job role.
Proofread your application
If possible get someone else to proofread your application as they might be able to find mistakes. Correct spelling and grammatical errors in your resume. Fix formatting and check every document has been attached. Do not skim over your personal details, be sure to get your name, email address and number correct. Remember to always use your valid name to consolidate your ID proof. Nicknames will not be accepted.
If you would like assistance rewriting your resume that will help you get shortlisted. Click here
New bank vacancies will be posted on merojob. Stay tuned!