You have your interview question ready, your recruiting team gets together. The only problem is that the candidate doesn't show up. If you have been involved in the hiring process and taking interviews, you have likely dealt with at least one or two candidates not appearing for the interview.
This presents a challenge for the recruiters as well as the business. When there are fewer candidates and more jobs to be filled, candidates have ample choices, so when an excellent candidate expresses interest, there's an added pressure to move them through the hiring process quickly.
In a job market where acquiring talent is getting more competitive, candidates failing to show up means you're losing out on hard-to-find potential hires. Candidates skip interviews and choose not to work with your organization for multiple reasons. They might have got another job offer and forgot to inform you. Others feel embarrassed about canceling if they decide the job isn't a good fit. Some just get cold feet and simply don't show up.
Candidates not showing up for the interview is a waste of your time since you had set some time aside to spend with the candidate. It hurts your productivity because you could have used that time for other work activities. If you have more and more candidates agreeing to come to see you and not show up for the interview, then there must be some flaws you need to fix.
They realized its not their preferred location:
A candidate might not show up to the interview because there are aspects of the position the candidate learns later in the recruitment process and is unwilling to accept, such as relocation, or having to travel a long distance to reach the workplace. One of your finalists may not show up if joining your company means being away from their family for long periods.
"Candidates are more likely to choose the company which is nearer to them even if a company far distant from their home offers better salary," says Parag Ojha, Human Resource Executive at merojob. So choosing a location for your office where there are multiple transport options and good parking facilities for those who own a personal vehicle is something employers need to consider.
No-show logistic issues such as location being too far off and the realization drawn on the interview date, unable to locate the interview venue are something employers need to keep in mind. One of the HR mistakes companies is not communicating the locations clearly. So if possible provide venue address, route map, and contact person details, and information about parking issues if any. Sharing the google map address of your location can reduce the hassle.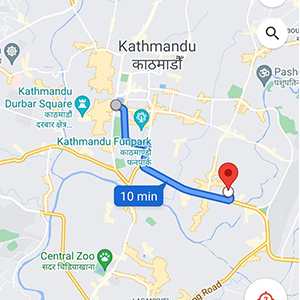 Fig: Google Maps Direction
Could not leave from the current job:
Working candidates often struggle to make time to go to the interview. At times, they may sneak out of their work time or take a long lunch break as they do not want to upset their employers. If an urgent meeting or work comes up at the last minute and they can't leave their work, they may have to simply skip the interview and be left knowing that they had no chance at the interview.
As the outcome of the job interview is uncertain than their current job, most job seekers are unwilling to leave the job before hopping into the job search. "I had a working employee not show up for the interview, the reason the candidate gave for not appearing in the interview was due to an emergency meeting at work," says Mr. Ojha.
I have had many cases where candidates did not appear at the interview because they had critical work issues preventing them from showing up at the interview.
Unexpected schedule from the company:
Hiring managers have busy schedules, and it might be difficult to arrange the timings and fit all the interviews into one day. However, job seekers are not sitting home waiting for your call. Also, one phone call or one follow-up email may not convince the candidate to show up for interviews.
Candidates often feel a lack of attentiveness, lack of knowledge, lack of hiring process clarity and this means they are less engaged in the process. This can be avoided by having solid and continuous communication before the interview. Employers should know the best time to schedule an interview to know the feasible time for candidates to avoid a no-show. Also, candidates must be welcomed from the very beginning of the interview process so that candidates do get any negative impressions from your company.
Traffic :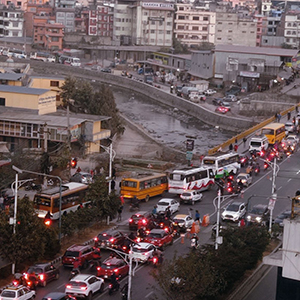 Fig: Traffic Jam in Nepal
While job seekers should know to leave home with plenty of time beforehand for the interview. Some roadblock hindrances can prevent them from making the interview. For instance, during certain occasions like Maha Shivaratri, the Pashupatinath Area is sure to have traffic congestion. If the candidate needs to travel from that area, it just might not be possible for them to make it on time or on a particular day for the interview. In such cases, if the candidate informs you ahead of time about the situation then recruiters too can arrange something.
Poor employer branding:
One thing companies must consider is focusing on their employer brand and reputation. Job seekers these days are researching about the companies before the interviews and tend to accept the job offer due to the company's reputation. If companies have poor employer branding, chances are they're not attracting enough or even the right applicants, thus resulting in no appearance. Organizations these days need to pay attention to how they are perceived as much as they consider other factors to attract candidates.
Companies could mention why employees will have a great and fruitful career when they work in your company on their website. Perhaps, present videos about the company, the people at work, the culture, and perhaps let happy employees give testimonials.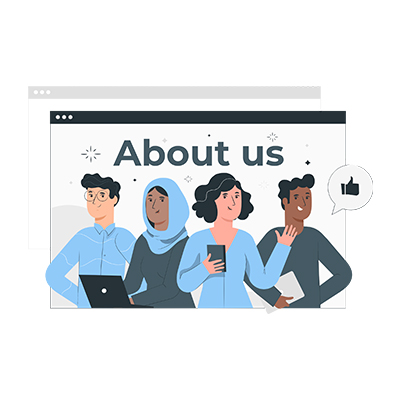 Fig: About Us page
They are uninterested or the application was not a priority
Much of the job search today happens online and in 10 minutes, a job seeker can apply to 10 different jobs by tapping away on their phones or laptops. The excitement of an interview and job prospect may have gotten the best of the candidate. They probably waited to do their research and realized the job and company aren't right for them after all. " After the phone screening and discussing the salary and expectations, candidates who could be the right fit for the position are called for the preliminary interview. That is when candidates start to do their research about the job and the company and decide to bail or not," says Parag.
Employers may get frustrated and think of all possible reasons talents did not choose their organization and get disheartened, but at the end of the day, no matter how much you try there are bound to be few no-shows. The only thing you can do is "your part." But by utilizing some of the suggestions above you can lower the chances of candidates skipping their in-person interviews.