After identifying the top qualified candidate among the pool of applicants, the next step in the recruitment process is to invite them to continue to the next round. Some companies may ask the candidates to complete a task, participate straight in the phone call, or move to the face-to-face interview round.
Communication with the shortlisted candidate should be thoughtfully planned and executed to ensure a positive experience. It is also important to let the candidates who did not make it to the preferred list know that you won't be moving forward with them. This helps to build your employer brand which helps in effective recruitment and retention as well as create a better candidate experience.
Well-crafted email templates will help reduce the workload and time to hire. A shortlisted candidate's email should communicate two key things first, let the candidate know that you wish to proceed with their application — they've made it to the next round of the hiring process. Next, what it means. Is the second round a task, phone screening, or a face-to-face interview?
Employment screening is important to make the right decision so the second round could be all about testing the candidates either through tasks or interviews. Your intention should be clearly reflected in the email. For instance, if you are sending an email to assign a task, the email should clearly state so. Assigning tasks may be the least important for some job roles and less used in the context of Nepal, but if assigned details like deadlines and the purpose of the task must be mentioned.
Remember that the best-recruiting templates are personalized, which makes candidates more likely to respond. Until the candidates respond employers can set time aside to prepare smart questions to ask at a job interview. Here are a few free templates for shortlisted candidates that you can use for different scenarios.
Task Email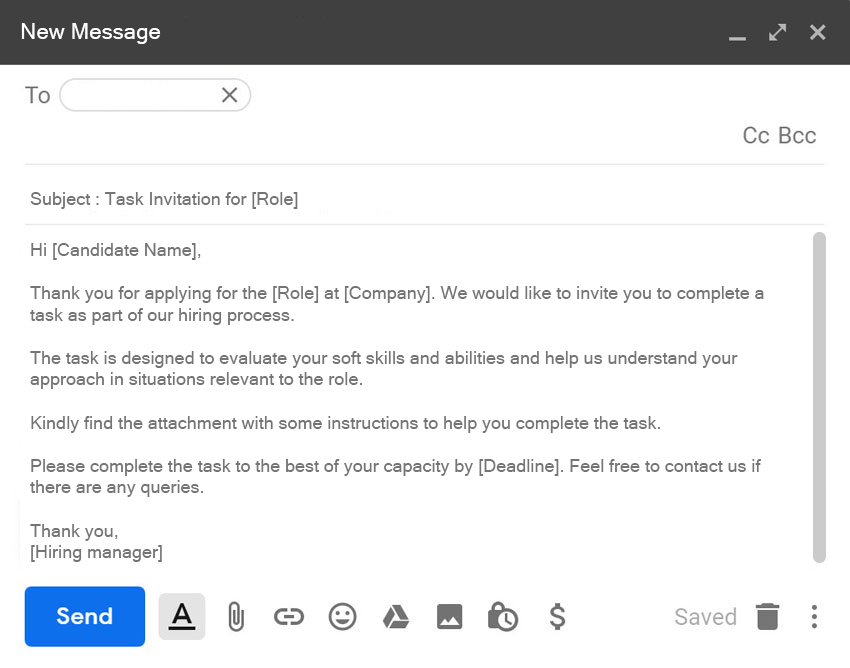 Phone Interview Email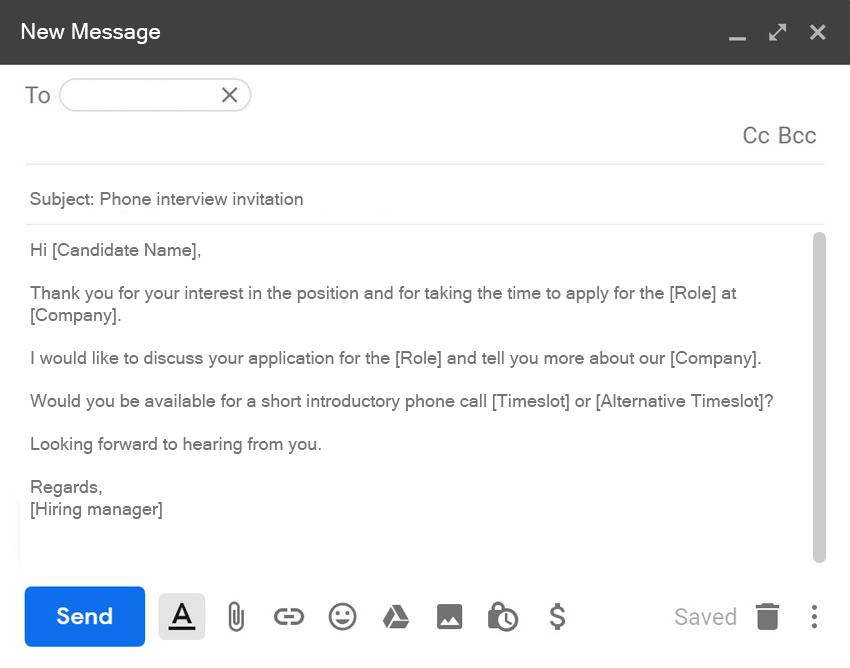 Face to Face Interview
Video Interview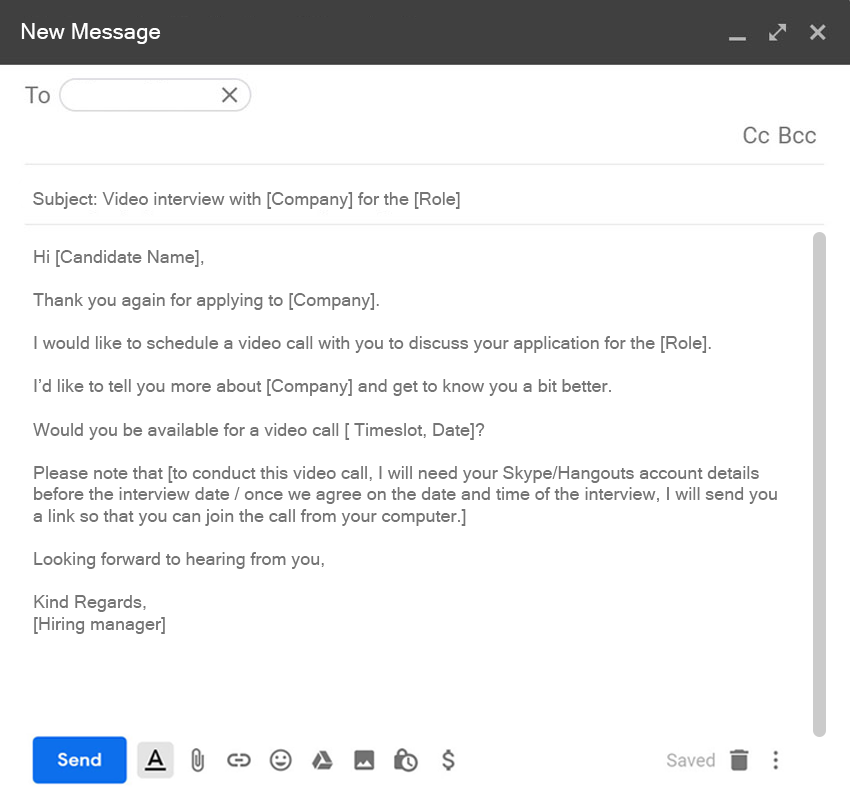 Rejection Email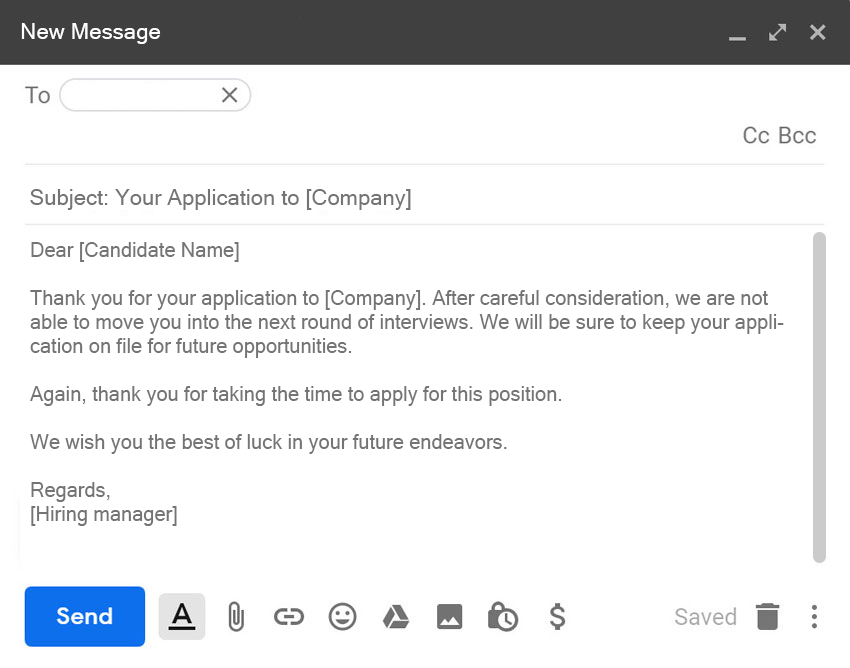 The HR department- recruiting partner to the organization or the hiring supervisor can send the email to the shortlisted candidates. Due to the pandemic, phone interviews and video interviews have become more relevant, which is why employers should be aware of the tips on conducting interviews through communication mediums.
If you want to learn about the best time to schedule an interview to get the best results and read more content related to recruitment, check HR Insider.