The "Labour Act, 2017 (2074)" has entitled employees to avail various types of leaves during their employment. For employers to comply with the law, it is necessary to understand the rules governing these leaves.
Having a systematic leave managed in your organization will meet your employee's need for time off and satisfy your legal obligations. Below is the list of leaves that an employer needs to offer to their employees according to the Labor Act, 2017 (2074).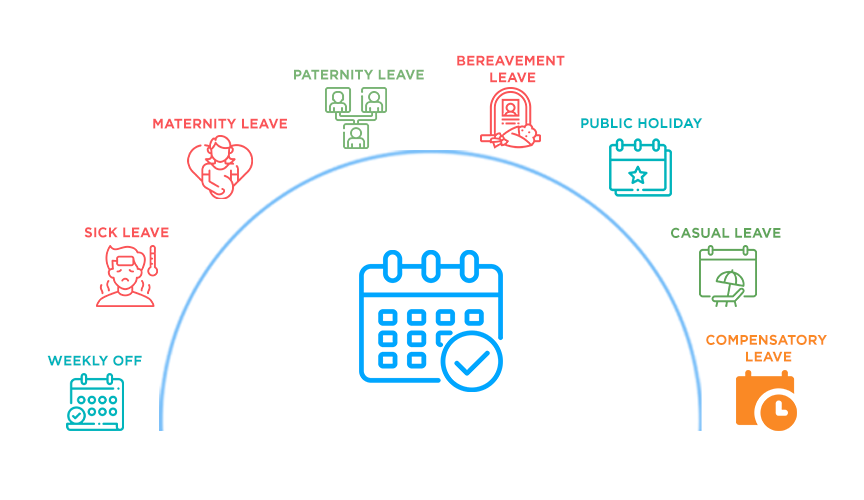 Weekly Off: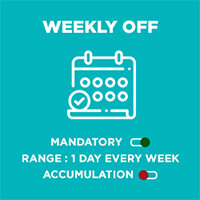 As per provisions of Chapter 9 of the Labor Act, 2017 (2074), Employees shall get one day of weekly off.

Sick Leave :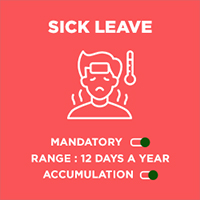 An employee can avail of a maximum of twelve working days of sick leave in a full working year or proportion thereof.
Additional guidance related to Sick leave:
Sick leave needs to be utilized for medical reasons for self only.

An employee who seeks sick leave for more than three consecutive days shall submit a medical certificate.

If an employee is unable to report to work due to medical reasons or in case of an emergency, wherein it is not possible to give prior intimation, the Reporting Manager should be informed as soon as possible through the fastest means available. If the concerned employee's Reporting Manager is not available, another member of the team should be contacted.
Maternity Leave: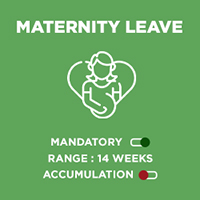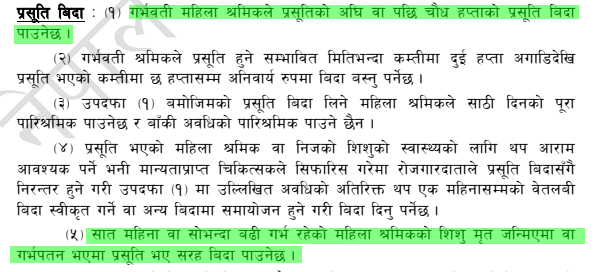 Labor Act, 2017 (2074) requires employers to provide pregnant female employees with maternity leave totaling fourteen weeks before or after delivery.
The female employee who takes maternity leave shall get full remuneration for sixty days and the rest balance period shall be accounted for as unpaid leaves.

If a female employee gives birth to a deceased child or suffers a miscarriage during or after her seven-month pregnancy, she shall get leaves as if she had a normal delivery.

Paternity Leave: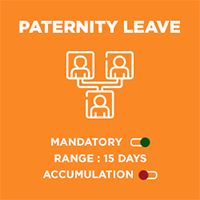 Paternity Leave is a leave offered to expectant fathers after a child is born. If a male employee's wife is going to deliver a baby, he shall get paid for paternity care leave for fifteen days.
Where the mother dies before the completion of sixty days of the birth of her child, the employee whose wife has died may take paid leave for the remaining period for taking care of the child.
Bereavement (Mourning) Leave: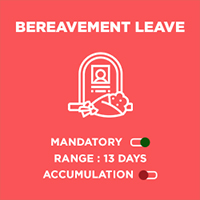 Bereavement leave is a temporary time off granted to an employee if a loved one passes away. As per provision of the Labor Act, an employee shall be allowed a bereavement leave of thirteen days in case such employee is directly involved in the funeral rites or last ritual of a deceased person.
The employee who goes on bereavement leave shall receive full remuneration.

Public Holiday: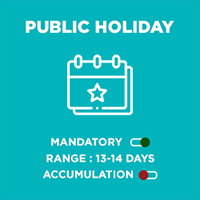 Each employee is entitled to paid public holiday of Thirteen days including May Day, and fourteen days including International Women Labour Day in the case of a female employee.
The public holidays in the case of an enterprise shall be as determined by the regulatory authority, if any, that regulates such an enterprise and as determined by the employer in the other situations.
The government of Nepal has declared 43 public holidays for the upcoming year 2079 BS.
Casual Leave/Annual Leave: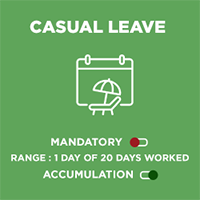 Every employee shall get paid casual leave at the rate of one day for twenty days worked. This leave can be availed to address any personal requirement which is ad-hoc in nature.
An employee who is employed in an educational institution or who gets summer or winter leave shall not get casual leave. Provided that where such leave is lesser than the period of casual leave, the employee shall be entitled to avail casual leave for such shortfall period.

Compensatory Leave: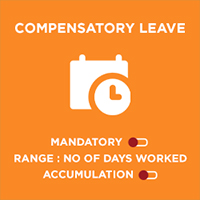 An employee who is involved in urgent work that must not be stopped or must be done continuously shall get the compensatory leave in consideration for having worked on any day of weekly off or public holiday.
Any employee who had worked during weekly off or public holiday shall be provided with the compensatory off within twenty-one days of the date of engagement in work.
Accumulation of leave: