In today's ever-evolving business landscape, the concept of sustainability has become more than just a term for business use, it is a global necessity. Companies worldwide are recognizing the significance of adopting policies that are both sustainable and socially responsible, not merely as a means to thrive long run, but also as a way to make a positive contribution to society at large. One such initiative promoting responsible business practices is the United Nations Global Compact (UNGC). This movement extends its influence to Nepal, where it has gained momentum.
Global Compact Nepal (GCN) is the local network of the United Nations Global Compact (UNGC), a voluntary non-binding United Nations pact to encourage businesses worldwide to adopt sustainable and socially responsible policies and to report on their implementation.
Global Compact Nepal's purpose is to create an enabling environment for sustainable business and inclusive economic opportunities for businesses and organizations in Nepal. The network seeks to raise awareness of responsible business practices, help companies internalize the United Nations Global Compact principles, engage in peace-building initiatives, and foster partnerships amongst stakeholders.
On Tuesday, September 12, 2023, a significant step towards a sustainable future was taken when Global Compact Nepal and Mero Job Limited came together for an eventful morning held at New Baneshwor. The event, held at Mero Job Limited, brought together organizations that are dedicated to driving positive change and fostering sustainable growth.
Mr. Krishna B. Shah, Executive Director of Pro Bono and the driving force behind Global Compact Nepal, took the lead in presenting the organization's objectives, which directly align with the United Nations' Sustainable Development Goals.
The meeting proved to be highly productive, fostering an engaging and fruitful interaction. During the session, Mero Job Limited represented by Mr. Shailendra Raj Giri and the management team, passionately expressed their commitment to advancing Sustainable Goal #8 - Decent Work and Economic Growth. This commitment is the broader dedication to Nepal's economic and social well-being.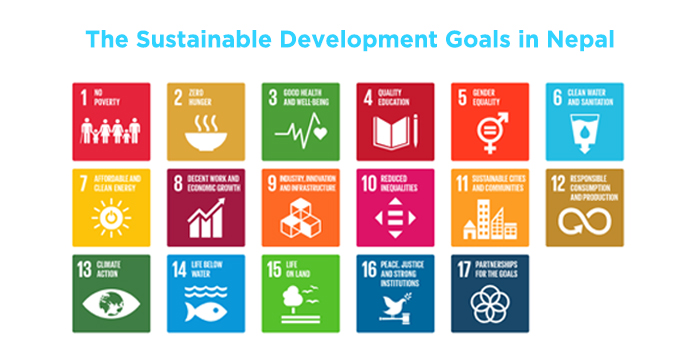 This strong leadership exhibited by Mero Job Limited emphasizes the company's unwavering determination to make a meaningful and lasting impact, both consciously and collaboratively towards a sustainable future within the industry. It is worth highlighting that Mero Job Limited has enthusiastically embraced membership in Global Compact Nepal, recognizing the immense value and potential impact of collective efforts through this membership as it joins a network of like-minded organizations dedicated to driving positive change and footprints for a lasting legacy.
By embracing the principles of the United Nations Global Compact and committing to Sustainable Goal #8, everyone at Mero Job Limited is actively contributing to the betterment of society. This collaboration exemplifies the power of collective action in building a sustainable and inclusive economy for Nepal.
Here are some glimpses: