Your profile on merojob is your online resume. An excellent opportunity to sell yourself to the companies. Based on what you put out on the profile, companies will shortlist you for potential jobs. To land a job of your dreams, signing into merojob and then just laying low waiting patiently for an overload of jobs to appear will not happen. You will need to do more than just register yourself on merojob.

Having a good merojob profile is a zero cost and easy way to get a job assured. Here are some essential tips, guides to completing your profile at merojob and helping you improve your merojob profile.
Add career objective summary with relevant keywords
Your career summary is a highlight for the recruiters to look into your professional life. It should be filled with the most sought-after skills, accomplishments, and attributes. The way you form your sentence will make you stand out in front of the recruiters. Create several drafts in a word document that gives the gist of your career and select the best one and save it here. However, keep it short and to the point. You also need to include the right keywords. For instance, if you do digital marketing, you could add keywords like Facebook Ads, Content Writing, Google Ads, etc. This shows the recruiter that your profile is relevant to the specific job position they are looking to fill.
Some good examples of career objective summary are:
A resourceful individual with a proven track record in implementing successful marketing strategies, boosting organic traffic, and improving search rankings seeks a position of Marketing Associate to maximize brand awareness and revenue through integrated marketing communications.
Ambitious and self-motivated individual with 4 years of professional experience, excellent knowledge of financial modeling and reporting, and working knowledge of Tally. Hold an MBA in Finance.
Work Experience
Complete your work history by adding all the companies you worked for one by one. Internships, volunteer work, freelancing, part-time and full-time work all must be included. Details to be included are organization name, nature of the organization, job locations, job title, job category, job level, duration and responsibilities.
Your merojob profile is where employers read about your qualifications, skill sets and companies you were involved with and what your major duties were. All this information matters a lot to recruiters who want to hire you.
Even if you have no work experience you can still get a job by networking and being active on merojob by applying for jobs.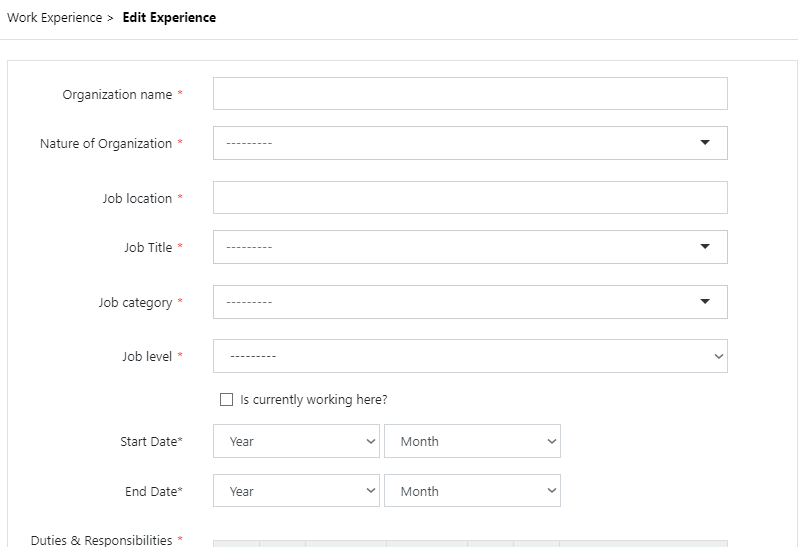 Don't neglect other sections
Fill up relevant data under all the other sections. These will add value to your profile.
Education:
Education is also one of the main things recruiters look for on your profile. This will inform employers of your background, which can be a helpful way to understand more about your fit for the role you apply for. Don't forget to fill in your degree, education program, board, name of institute, and marks. If you are still currently studying, check the "currently studying here" box in your latest education program.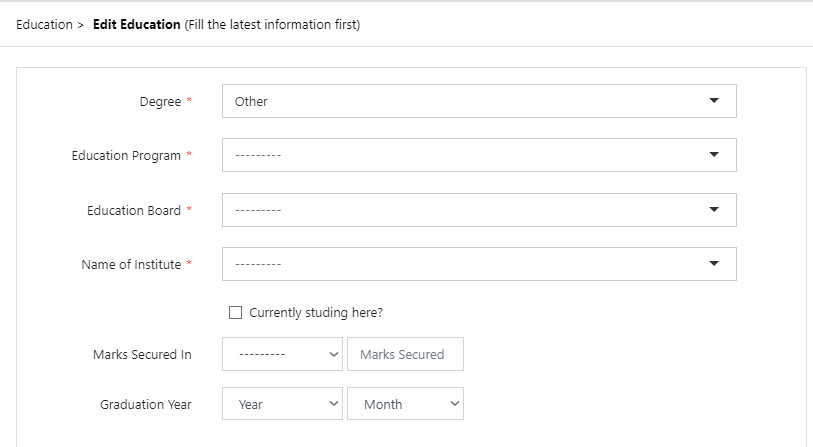 Training:
If you have taken any training courses you might want to add to the training field. Click on add training and fill in the details if you have received more than one training.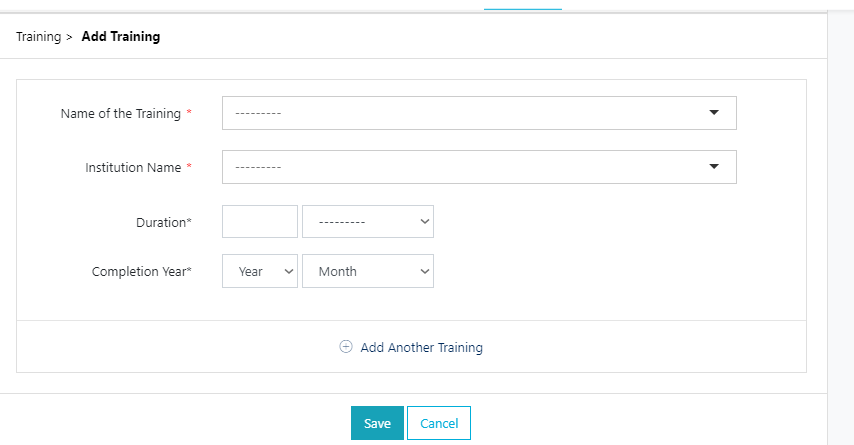 Language:
If you speak multiple languages, the best idea is to add the languages you know and rate them in terms of how proficient you are at reading, speaking, writing and listening.

Reference:
If anyone can verify, consider adding references of senior level professionals who can speak to your best qualities, skills, and qualifications. This will add value and ensure employers that they are hiring a great employee.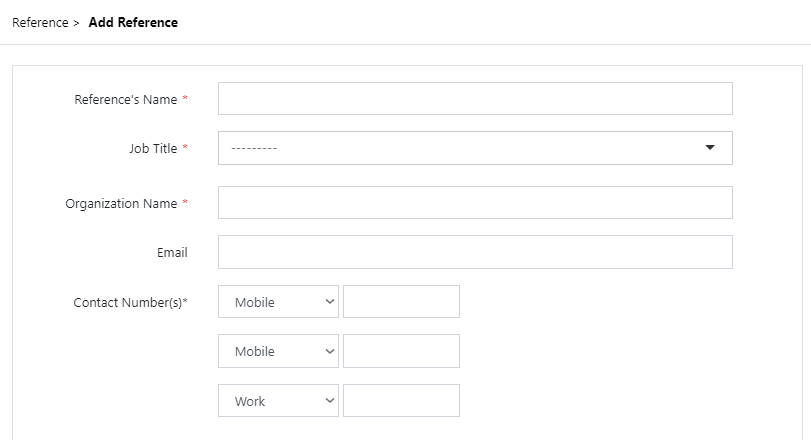 Add your contact information:
It might seem like the most obvious thing to do but not everyone does it! Make sure you verify your contact details to increase your chances to get shortlisted.

If you implement these essential tips, the chances of recruiters contacting you after having applied for the job relevant to your qualifications is quite high.