Gone for hours! Facebook apps - Facebook, Whatsapp, Messenger, and Instagram disappeared from the internet for 5 long hours. With 2.85 million users all over the world, the impact was extensive and severe.
Many people around the world use the app to carry out their daily work. From connecting with their friends and family to running a business online. The havoc it has created during these few hours has led people to question the reliability and dependency of the social network.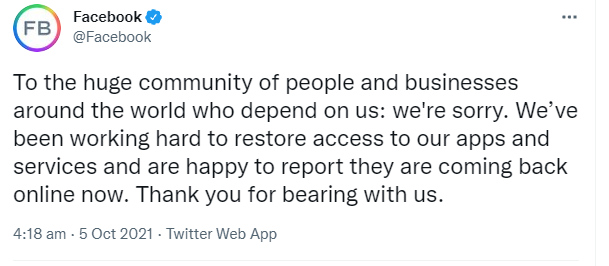 Not only did it affect the users but Facebook as a company also suffered a huge loss. The tech giant faced a decline in its share by 5% taking away billions from CEO Mark Zuckerberg's fortune.


Facebook users quickly switched to Twitter to express their thoughts and opinion on their inability to use the app. Soon #facebookdown, #instagramdown, and other related hashtags started trending and people started trolling and poking fun. Here is what some people had to say.




With no purpose of having to go through their phone, people started reading, doing their chores, meeting their friends, and some even taking a long peaceful sleep.



Some felt it could be an opportunity to self-reflect and discover their inner thoughts.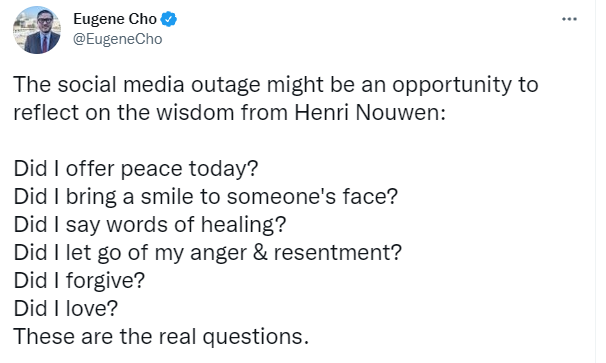 Facebook blamed defective configuration changes for the outage. Meanwhile, users felt defects in their devices to be the reason for social media downfall. From rebooting their phones to uninstalling and installing their app several attempts were made to get back on the social platform.

This particular event made people realize how much time they have been devoting to digital media.


So, what did you do during the social media outage for scaling up your skills? Comment below.