In the past, job search in Nepal was predominantly focused on securing a position in the government sector, as these jobs were seen as a more stable and reliable source of income.

Also, being hired for a government job carried prestige and respect from family and community members.
Moreover, it was quite difficult to land a job in the private sector as such jobs often required having personal connections within the organization. This made the job search process even more challenging,
However, over the past decade, there have been significant reforms in Nepal, leading to a transformation in the job market and job search process.
Getting a job in Nepal can be challenging if you don't know where to look. The process can be even more difficult when you are unfamiliar with the job market and lack job-searching skills.
The underlying problem is that many of us did not get proper guidance on the process of obtaining employment after the completion of our education in school.
However, there is no need to get frustrated as there are tons of employment opportunities in Nepal, making it a great time to search for jobs in Nepal. Job vacancy in Nepal is increasing, so a good understanding of the job market can help increase your chances of securing a good-paying job in Nepal.
Nevertheless, there are some challenges that we must be aware of to overcome those exceptions.

Challenges of employment in Nepal
In recent years, Nepal has seen exponential growth in its economy which has contributed to the rise in employment opportunities in the IT, banking, tourism, and hospitality sectors.
Furthermore, the government has also been promoting foreign investment in Nepal by providing various incentives and opportunities for investors. The country has seen a rise in the number of foreign companies that are set up in Nepal, which is creating a lot of job opportunities.
The job market in Nepal is expected to grow significantly in the coming years, as the economy continues to grow and foreign investment continues to increase.
However, the country is not free of challenges. As per knoema, Nepal has a total population of 30.5 million with 65% of people aged between 15-64 years.
The rapidly expanding population of Nepal currently faces an unemployment rate of 5.1%, according to the latest data provided by The World Bank.
International Labour Organization (ILO) estimates, every year 400,000 individuals are projected to join the labor force in Nepal. These figures reflect the magnitude of the employment issue in Nepal.
If all this data has made me feel overwhelmed, you are not alone. A lot of youths even consider leaving abroad for their profession.
As per the Department of Foreign Employment, nearly 3000 young people go abroad for foreign employment every day.
Here's the thing: being successful in any profession does not necessarily require moving abroad. One of the main reasons people struggle to find jobs in Nepal is that they do not have a clear understanding of the job search process.
However, by knowing where to look for job opportunities, understanding how to create a strong resume, mastering various job interviews, and other key steps in the process, it is possible to easily land a job.

This brings us to where we can look for work in Nepal.
Here is a comprehensive guide to searching for jobs in Nepal, something that can turn a newbie into an expert in no time!
So, let's get started!
Places to look for a job
If you are someone who believes relying solely on networking or building relationships to secure job opportunities is enough, it may not be so. In today's job market, and it's important to expand your job search strategy to improve your prospects. In today's fast-paced digital world, job seekers have multiple options to explore employment opportunities.
Consider these convenient methods for your job hunt.
Online job portals
A job portal is a type of recruitment website that scrapes hundreds of jobs from various companies. Job portals like merojob.com help connect job seekers with potential employees by aggregating job vacancies of open positions.
By simply registering as a job seeker and browsing through job listings, you can easily apply for job opportunities without incurring any costs. With its remarkable features, this site keeps its registered users informed about new job postings that match their interests, ensuring that they stay up-to-date with the latest job openings.
Company websites
If you're hoping to work for a specific company, it can be frustrating to not know if they have any job openings. Thankfully, many companies have created their own career pages to make it easier for job seekers to find and apply for open positions.
So from now onwards check the websites of companies that you are interested in working for. Many companies have started listing their job openings on their websites, and you can apply directly through their online application systems.
Newspapers
The morning newspaper that arrives at your door steps may just be the key to your successful career. Many Nepali newspapers, such as The Himalayan Times and Kantipur Daily, have a dedicated job section where they list job vacancies.
While online job portals offer convenience and ease of access, Nepali newspapers like The Himalayan Times and Kantipur Daily still provide a valuable resource for job seekers. These newspapers have a dedicated job section that lists job vacancies from various industries and sectors. However, it's essential to note that online job search platforms offer a more extensive range of job listings than traditional newspapers.
Job seekers can maximize their chances of finding suitable employment by utilizing both print and online resources. Regularly checking the job sections of newspapers like The Himalayan Times and Kantipur Daily can help job seekers stay informed about local job opportunities.
Social media
Follow Nepali companies and recruiters on social media platforms such as LinkedIn, Facebook, and Twitter. They often post job openings on their pages. Through these sites, you can find ample job vacancy in Nepal that just might be of your interest.
Social media might just be a good platform to build new connections and a part of an effective job search.
Networking
Some companies announce job vacancies internally before making them public. So, it would be best to reach out to your personal and professional networks to learn about job openings that may not be advertised publicly.
Attend networking events and connect with people in your industry to expand your network. Career fairs or training events provide an opportunity to connect with people in your industry and explore new ideas. Take advantage of these kinds of events and start building

Set Career Goals
Before diving into the job search, foremost you need to decide what you want to do with your career.
When deciding which career path you want to choose, think strategically and do some self-analysis. Visualize, what you see yourself doing 5 years from now. Do you want to work in a high-ranking position as a CEO or executive roles?
Then identify the skills and experiences that you currently possess and look for the skills that are essential for you to excel in those positions.
If you are a recent graduate with no job experience and wondering which career path to choose.
Go for the one that aligns with your education and interests or the profession you feel would be a good fit for you. Your career after graduation may hit some bumps and if you feel it is not working out then you can always switch.
Create a compelling Resume
There are a lot of things you need to consider while creating a winning resume.
Recruiters receive tens of hundreds of resumes and it is next to impossible to go through each and every detail. Research shows that recruiters spend about 6-8 seconds looking at the applicant's resume.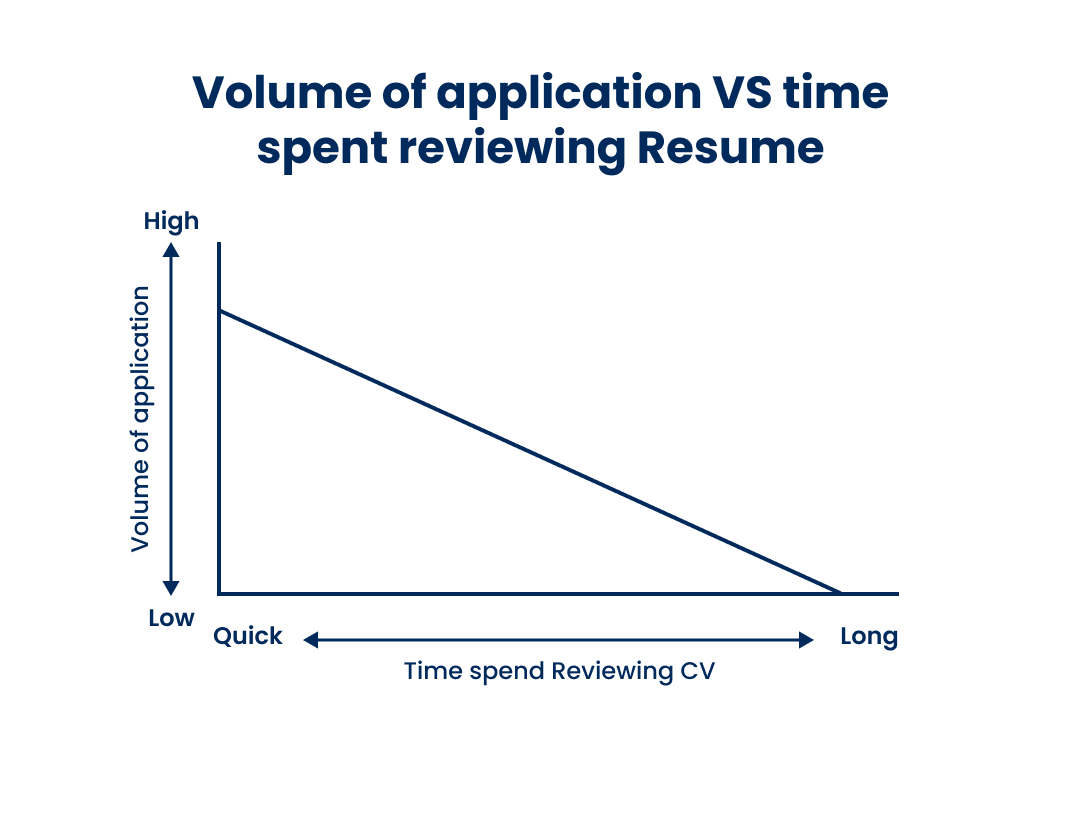 First, pick the right resume format that you think would align with the content you wish to fill the resume.
To create the resume you want you can access free templates from google docs. Google provides free resume templates that you can use to make a professional-looking resume quickly and easily.
Now that you have determined the template you want to go with, decide the content you want in your resume. Be sure you include these must-have key elements:
- Personal Information (for example contact number and email address)
- Career Objective
- Work Experience
- Education
- Skills
- Certification / Training
To make your resume content top-notch and appealing to recruiters, here are the top resume tips to consider:
Choose a professional email for your resume. Use your official first name and last name (example: [email protected]). Avoid using nicknames or random numbers for your email address.

Add achievements that you have achieved during your tenure. This will highlight the major success and sets you apart from other applicants.

Mention relevant experience, not internship or work you did 10 years ago that just might be applicable now. The key tip is to include your last 3 positions.
What if you have no work experience?
There are jobs that specifically ask for applications from freshers. Also, recruiters do not expect recent graduates and students to have years of work experience. Just fill in your internship experience or any projects you have contributed to.
Before submitting your resume update your profile by incorporating job-relevant skills that align with the requirement for the position you are applying for.
If creating a resume from scratch sounds like too much hassle to you, utilize job portals like merojob where you can easily enter your resume details into the built-in profile section, eliminating the need to design a template for your resume. You can even download the template and use it as per your needs.
Start Applying
Don't fall into the trap of applying for dozens of jobs in a frenzy. This haphazard approach is likely to do more harm than good - not only will it irritate recruiters, but it's also unlikely to yield any positive outcomes.
It is impractical to apply for random positions as you be only be rejected. Due to the fact that you did not tailor your resume as per the job requirement, you will also miss out on the jobs that could have been your perfect match.
Rather, we would advise you to do these:
Carefully read the job description and apply only for those positions you are genuinely interested. For instance, you are an experienced salesperson with 3- 4 years of experience, so you are not likely to get hired as a copywriter. Candidates with similar experience would be preferred by recruiters.

Industry experts suggest sending 2-3 applicants every day. Apply for 10-15 positions every week. Job search is a lengthy process, so it may take time to generate results. Don't get discouraged and stay motivated in your job search even if you hear from the recruiters in a week.
Before you send in your application and hit the 'Apply Now' button, you need to do some research on the company and the job description. This will not only save you time in your job hunt but also help you during the interview process.
You can use this information too:
Impress the interviewer by demonstrating your extensive knowledge about the product and company.

Customize your resume for every job application.

Determine if the company culture, salary and benefits match your needs.
You can perform in-depth research on the company's products or services and the latest development in the industry. Make use of the company websites and social accounts to gain a better understanding. Learn about the kind of reviews they are getting on their product/service and use this knowledge to ace the interview.
Check the job description part and make sure your skills and experience match the requirement and your resume reflects this. Also, be certain that the position you are applying for is what you would truly love to do.
Ace your Interview:
Even for experts interviews can be gut-wrenching. Having to sit with a stranger in an unfamiliar place who judges you on the answers you give. Throwing you complicated questions, asking about your career details and you are clueless and mumbling words out.
It does not always have to go this way. With the right practice and implementation, you can ace your interview.
The first thing the interviewer will notice is your etiquette which includes your behavior and the way you dress.
So here are some preparation tips:
Sleep tight a day before the interview, so you do not look tired or stressed on the day of the interview.

Eat a good meal so you are energized and not on an empty stomach.

To avoid being late to the interview, verify the location of the office.

Prepare the clothes you are going to wear the day ahead. Dress to impress for the interview.

Always maintain eye contact during the interview and do not slouch.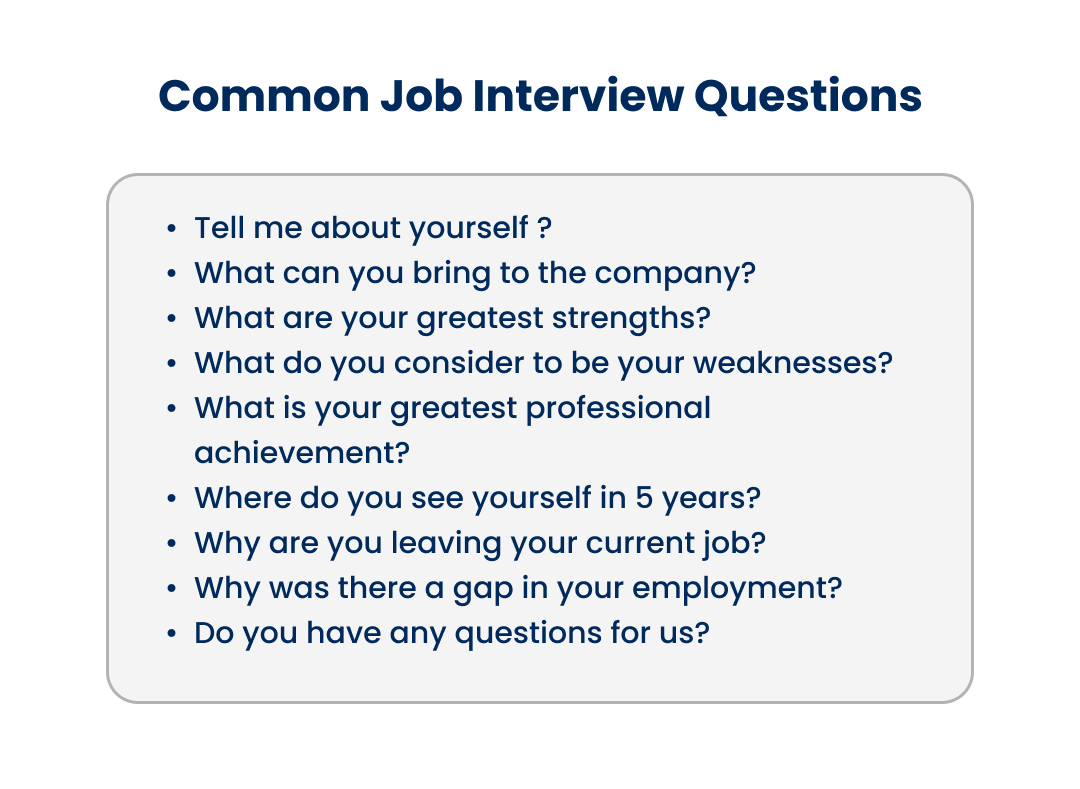 And that is everything you need to know about finding jobs in Nepal.
So what are you waiting for? Start implementing the tips! Head on to merojob.com and start searching for jobs.