---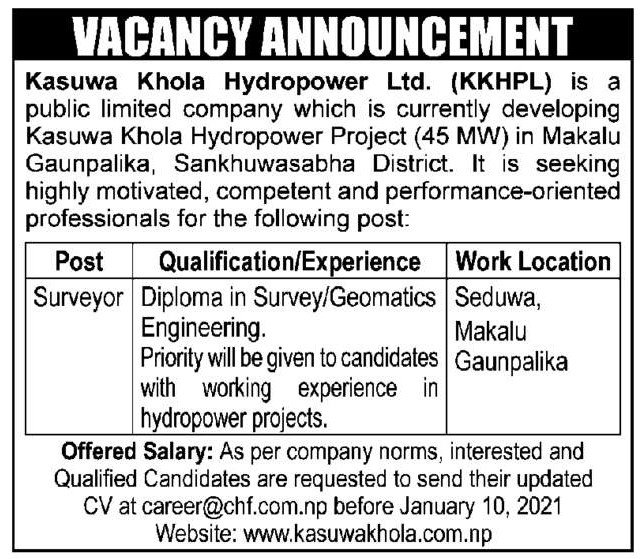 Kasuwa Khola Hydropower Ltd. (KKHPL) is a public limited company which is currently developing Kasuwa Khola Hydropower Project (45 MW) in Makalu Gaunpalika, Sankhuwasabha District. It is seeking highly motivated, competent and performance-oriented professionals for the following post:
Post: Surveyor
Qualification/Experience: Diploma in Survey/Geomatics Engineering.
Priority will be given to candidates with working experience in hydropower projects. 
Work Location: Seduwa, Makalu Gaunpalika
Offered Salary: As per company norms