---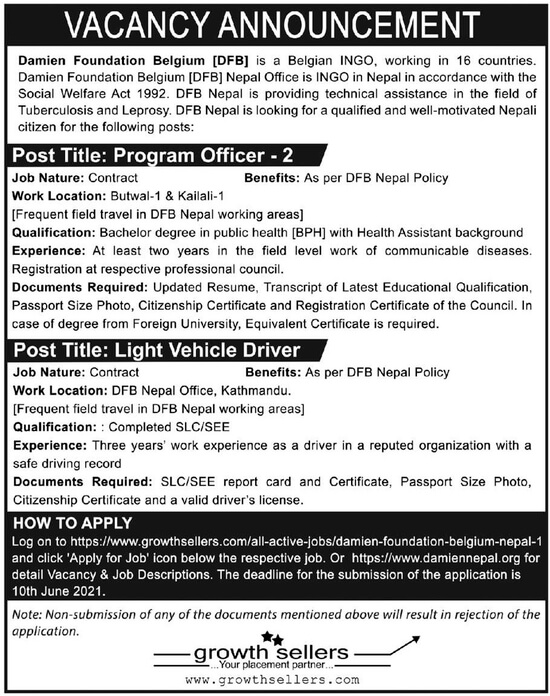 Damien Foundation Belgium [DFB] is a Belgian INGO, working in 16 countries. Damien Foundation Belgium [DFB] Nepal Office is INGO in Nepal in accordance with the Social Welfare Act 1992. DFB Nepal is providing technical assistance in the field of Tuberculosis and Leprosy. DFB Nepal is looking for a qualified and well-motivated Nepali citizen for the following posts:
Benefits: As per DFB Nepal Policy
Work Location: Butwal-1 & Kailali-1  [Frequent field travel in DFB Nepal working areas] 
Qualification: Bachelor's degree in public health (BPH) with a Health Assistant background
Experience: At least two years in the field level work of communicable diseases. Registration at the respective professional council. 
Documents Required: Updated Resume, Transcript of Latest Educational Qualification, Passport Size Photo, Citizenship Certificate, and Registration Certificate of the Council. In the case of a degree from a Foreign University, an Equivalent Certificate is required.