---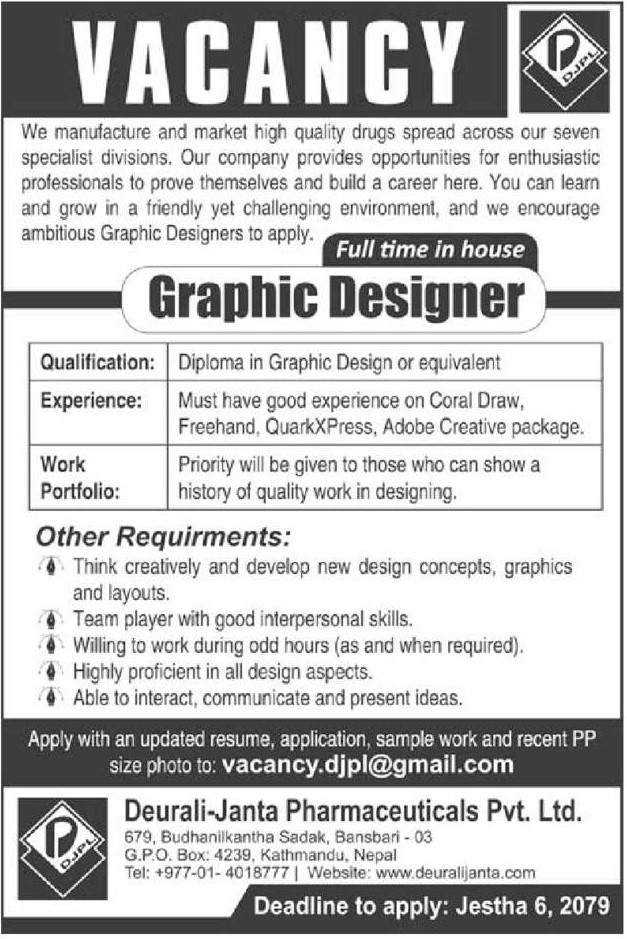 We manufacture and market high quality drugs spread across our seven specialist divisions. Our company provides opportunities for enthusiastic professionals to prove themselves and build a career here. You can learn and grow in a friendly yet challenging environment, and we encourage ambitious Graphic Designers to apply.

Qualification:
Diploma in Graphic Design or equivalent
Experience:
Must have good experience on Coral
Draw, Freehand, QuarkXPress, Adobe
Creative package.
Work Portfolio:
Priority will be given to those who
can show a history of quality work in
designing.
Other Requirements:

Think creatively and develop new design concepts, graphics 

and layouts. 


Team player with good interpersonal skills.

Willing to work during odd hours (as and when required). 

Highly proficient in all design aspects.

Able to interact, communicate and present ideas.