---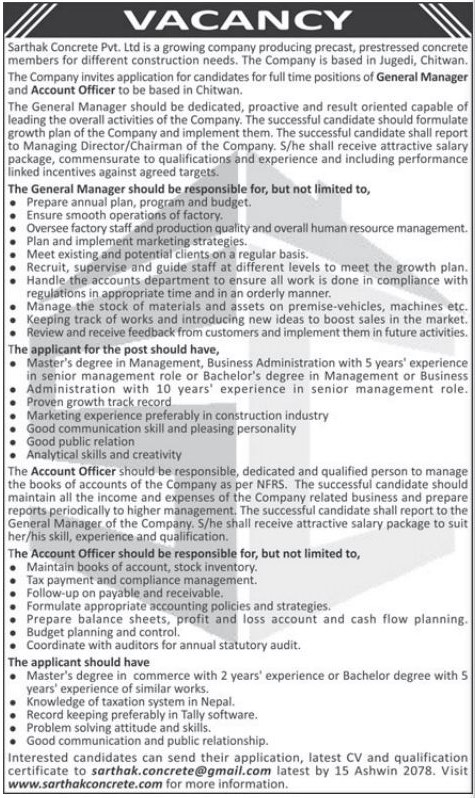 Sarthak Concrete Pvt. Ltd is a growing company producing precast, prestressed concrete members for different construction needs. The Company is based in Jugedi, Chitwan.
The Company invites application for candidates for full time positions of General Manager and Account Officer to be based in Chitwan.
The General Manager should be dedicated, proactive and result oriented capable of leading the overall activities of the Company. The successful candidate should formulate growth plan of the Company and implement them. The successful candidate shall report to Managing Director/Chairman of the Company. S/he shall receive attractive salary package, commensurate to qualifications and experience and including performance linked incentives against agreed targets.
The General Manager should be responsible for, but not limited to,
The applicant for the post should have,
Master's degree in Management, Business Administration with 5 years' experience 

in senior management role or Bachelor's degree in Management or Business

Administration with 10 years' experience in senior management role.

Proven growth track record

Marketing experience preferably in construction industry
Good communication skill and pleasing personality
Good public relation
Analytical skills and creativity