---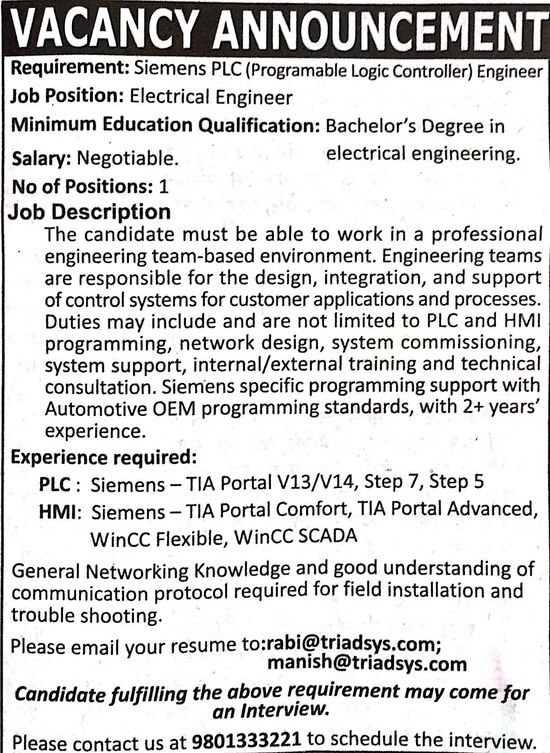 Requirement : Siemens PLC (Programmable Logic Controller) Engineer
Minimum Qualification : Bachelor's Degree in Electrical Engineering 
Salary : Negotiable
Job Description : 
The candidate must be able to work in a professional engineering team-based environment

Engineering teams are responsible for the design, integration, and support of control systems for customer applications and processes

Duties may include and are not limited to PLC and HMI programming, network design, system commissioning system support, internal/external training and technical consultation

Siemens specific programming support with Automotive OEM programming standards, with 2+ years' experience
Experience required : 
PLC : Siemens - TIA Poratl V13/V14, Step 7, Step 5
HMI : Siemens - TIA Portal Comfort, TIA Portal Advanced, Win CC Flexible, WinCC SCADA 
General Networking Knowledge and good understanding of communication protocol required for field installation and trouble shooting. 
Please email your resume to : rabi@triadsys.com; manish@triadsys.com 
Candidate fulfilling the above requirement may come for an interview. 
Please contact us at 9801333221 to schedule the interview.