---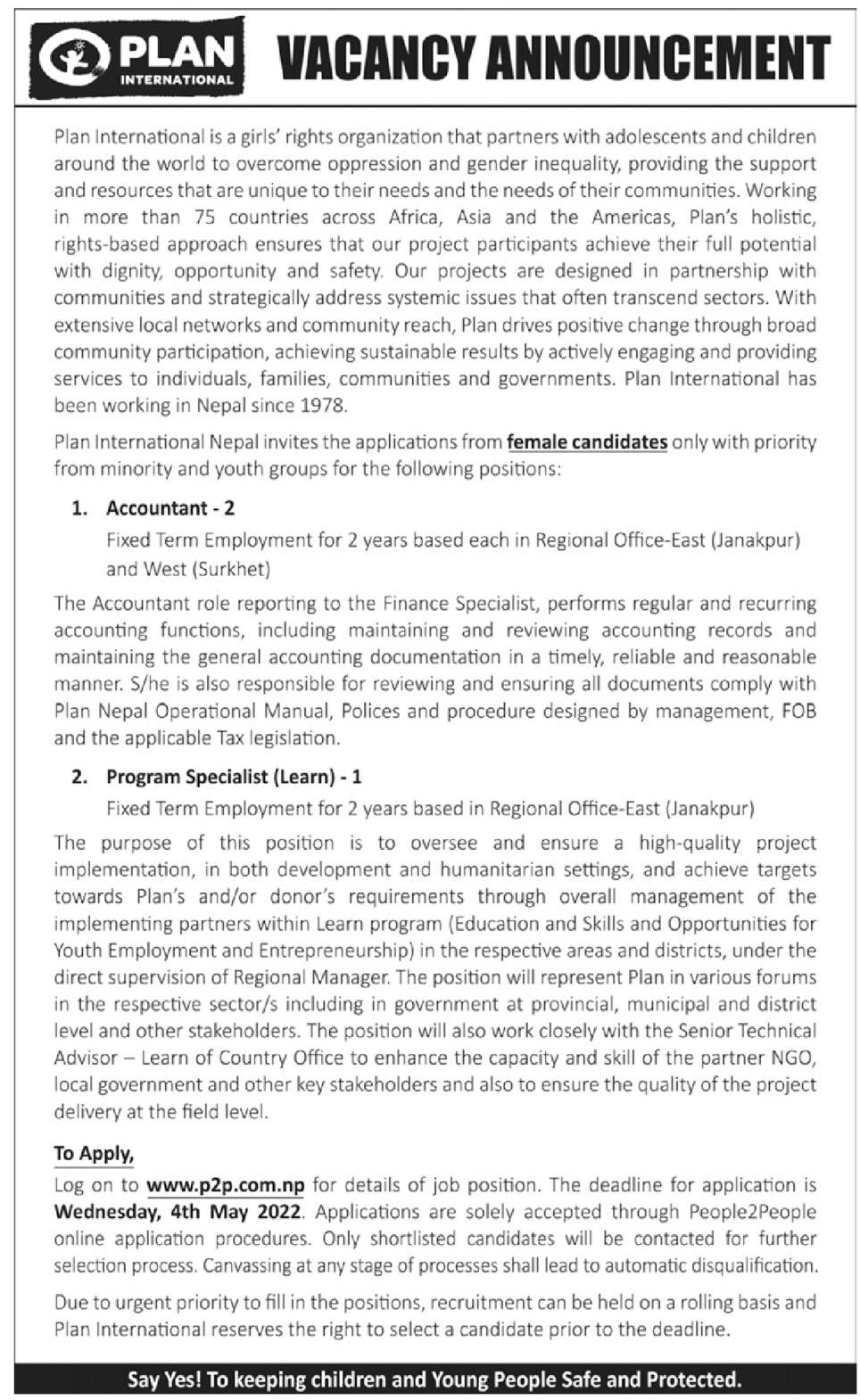 Plan International is a girls' rights organization that partners with adolescents and children around the world to overcome oppression and gender inequality, providing the support and resources that are unique to their needs and the needs of their communities. Working in more than 75 countries across Africa, Asia and the Americas, Plan's holistic, rights-based approach ensures that our project participants achieve their full potential with dignity, opportunity and safety. Our projects are designed in partnership with communities and strategically address systemic issues that often transcend sectors. With extensive local networks and community reach, Plan drives positive change through broad community participation, achieving sustainable results by actively engaging and providing services to individuals, families, communities and governments. Plan International has been working in Nepal since 1978. 
Plan International Nepal invites the applications from female candidates only with priority from minority and youth groups for the following positions:
Accountant - 2
Fixed Term Employment for 2 years based each in Regional Office-East (Janakpur) and West (Surkhet) 
The Accountant role reporting to the Finance Specialist, performs regular and recurring accounting functions, including maintaining and reviewing accounting records and maintaining the general accounting documentation in a timely, reliable and reasonable manner. S/he is also responsible for reviewing and ensuring all documents comply with Plan Nepal Operational Manual, Polices and procedure designed by management, FOB and the applicable Tax legislation.